Home Page >>
Paper Products
>>
Hand Towels
>> Tork Classic Zig Zag Fold Paper Hand Towel - 2 Ply White
Tork Classic Zig Zag Fold Paper Hand Towel - 2 Ply White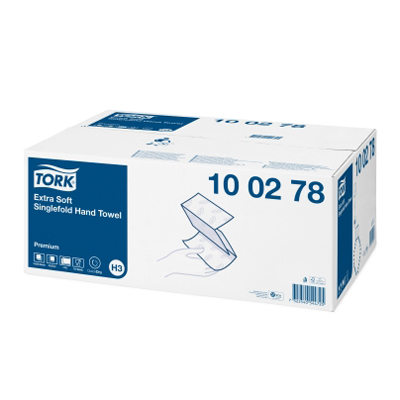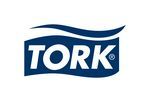 Self presenting quality hand towel system - Boxed 3000
Reduces wastage and therefore costs
Dispensers are available for this product
| | | | |
| --- | --- | --- | --- |
| JMS ID: | 4009 | Web ID: | 5838 |
| Pack Size: | 3000 | Weight (kg): | 4.8 |
| Model Number: | 100278 | Width (mm): | 0 |
| Height (mm): | 0 | Depth (mm): | 0 |
| kWh/annum: | 0 | | |
The Tork Zigzag Hand Towel System offers a sustainable and value money washroom solution
High quality Extra soft hand towel - A pleasure to dry your hands

The Tork Singlefold Hand Towel system provides single sheet dispensing. This system is ideal for public environments

QuickDry: dries hands quickly and thoroughly
Extra soft: gentle on the hands with a high quality feel
Transparent leaf pattern
Tork Easy HandlingTM packaging features: easy to open, easy to flatten and easy to carry away

Virgin fibre Virgin pulp fibres are produced out of softwood or hardwood. The process is either sulphite or sulphate delignification, meaning that e.g. lignins and resins are removed from cellulosic material.

Bleaching of fibres - Bleaching is a cleaning process of the fibres and the aim is to achieve a bright pulp, but also to get a certain purity of the fibre in order to achieve the demands for hygiene products and in some cases to meet the requirements for food safety.

There are different methods used today for bleaching ECF (elementary chlorine free( where chlorine dioxide is used, and TCF (totally chlorine free) where ozone, oxygen and hydrogen peroxide is used.
Best Sellers