Home Page >>
Catering Disposables
>>
Disposable Cups
>> Half Pint Tumbler to Brim - Polypropylene
Half Pint Tumbler to Brim - Polypropylene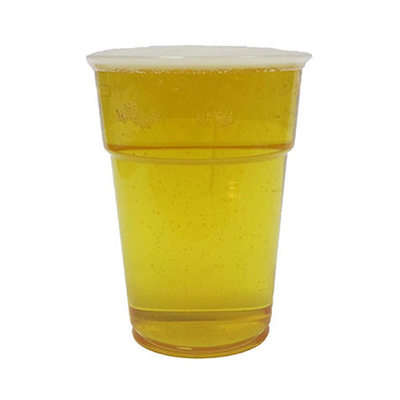 Use once and throw away - no washing up required
Ideal for events where no glass is allowed
CE stamped for legal drink measure - fill to the brim
Boxed in 1000's
| | | | |
| --- | --- | --- | --- |
| JMS ID: | 6261 | Web ID: | 12212 |
| Pack Size: | BOX 1000 | Weight (kg): | 0.1 |
| Model Number: | 13012CE | | |
For a safer alternative to standard half pint glasses - boxed in 1000's
For a safer alternative to standard Half pint glasses, our range of plastic pint glasses offers disposable pint glasses and reusable pint glasses for all occasions. Our plastic beer glasses ensure you can still serve up a chilled pint of beer without worrying about having to clear up broken glass.
Ideal as party glassware, our disposable Half pint glasses are available with a CE mark for legal drink measures, and help an easy clean up the next morning. We also offer biodegradable plastic glasses so you can keep your conscience clear with an environmentally friendly pint glass. Great for outdoor events, both at home and in pubs and clubs.
For more constant use, our reusable pint glasses and polycarbonate Half pint glasses are dishwasher safe and also come in CE marked varieties for use in licensed establishments.
Boxed in 1000's
Best Sellers