Home Page >>
Environmentally Friendly Chemicals
>>
Window Cleaning Chemicals
>> ECOFLOWER WINDOW CLEANER TRIGGER
ECOFLOWER WINDOW CLEANER TRIGGER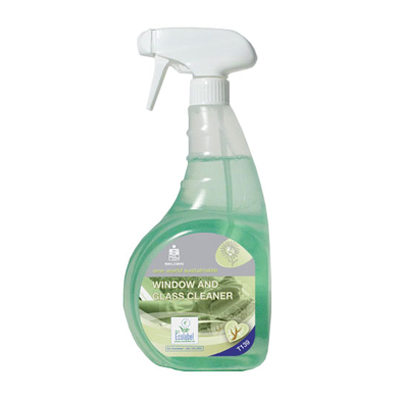 Advanced Eco-friendly formulation - contains vinegar to aid grease cut
For use on windows and glass- leaves them clean and smear free
Thin, pale green, clear liquid - low odour
Ready to use formula in trigger spray bottles
pH 4
| | | | |
| --- | --- | --- | --- |
| JMS ID: | 0150 | Web ID: | 11359 |
| Pack Size: | 6X750MLS | Weight (kg): | 0.1 |
| Model Number: | T139 | | |
Effective, environmental and ethical cleaning products.


Selden Ecoflower Window and Glass Cleaner is an aqueous blend of cleaners and vinegar manufactured to a high level of purity.

An advanced, eco-friendly formulation contained in a trigger spray - leaves windows and their surrounds clean and smear free.

Apply sparingly and wipe off with a clean paper towel or lint free cloth.

Biodegradability: All surfactants contained in Selden Products meet the requirements of the EU Detergent Directive 2005 – 2004/648/EC. This requires all surfactants to break down both quickly and completely into harmless material such as CO2 and water.
Best Sellers