Home Page >>
Washroom Chemicals
>>
Drain Cleaners
>> Selden Lime Fresh Disinfectant
Selden Lime Fresh Disinfectant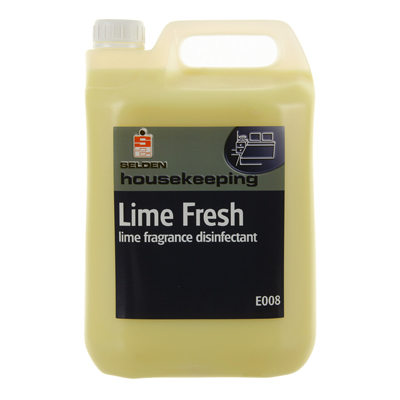 General disinfectant for use in schools, offices, factories, restaurants etc.
Safe to use on fabrics and hard surfaces
Lime fragrance
Opaque. yellow emulsion
Use neat or dilute up to 1:100 pH 10
| | | | |
| --- | --- | --- | --- |
| JMS ID: | 1749 | Web ID: | 11434 |
| Pack Size: | 5 LTR | Weight (kg): | 0.1 |
| Model Number: | E08 | | |
High quality Lime fragranced general Disinfectant
Selden Lime Fresh disinfectant is safe to use on fabrics and hard surfaces.
Use neat solution for drains, toilets, waste pipes and refuse bins. Dilute product up to 1:100 for washing walls, worktops and floors etc.
Ideal for use in schools, offices, factories, restaurants etc. This product has a fresh lime fragrance.
Biodegradability All surfactants contained in Selden Products meet the requirements of the EU Detergent Directive 2005 - 2004/648/EC. This requires all surfactants to break down both quickly and completely into harmless material such as CO2 and water.
All biocides/disinfectant/preservatives contained within Selden products fully comply with the EU Biocidal product Directive 98/8/EC, ensuring a high level of protection for humans, animals and the environment.
Best Sellers